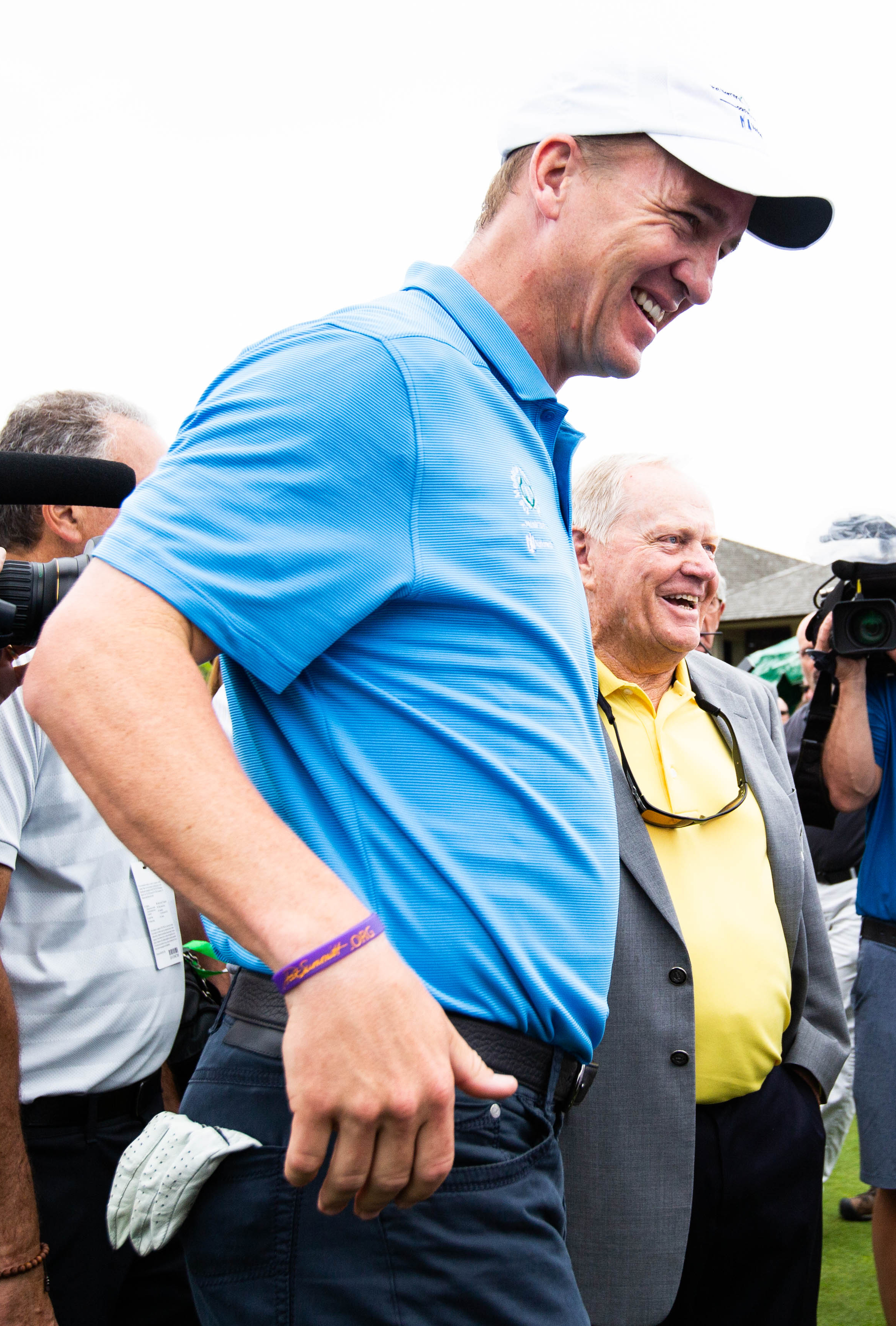 Star-Studded Pro-Am
Sent on Thursday, May 23, 2019
---
The Memorial Tournament presented by Nationwide has always attracted the best golfers in the world. The Wednesday Pro-Am, The Nationwide Invitational, is starting to attract some of the biggest names in sports as well.
Nationwide has announced that three NFL legends, a star driver of the IndyCar Series and one of the greatest college football coaches in history will be participating in the 2019 Nationwide Invitational Pro-Am.
Back for the fourth straight year is former Indianapolis Colts and Denver Broncos quarterback and Nationwide spokesman Peyton Manning, who will be paired with Tiger Woods for the Pro-Am. Three new participants to this event include former University of Akron star and Hall of Fame defensive lineman Jason Taylor, Minnesota Viking tight end and Cincinnati native Kyle Rudolph and current IndyCar driver and Columbus native Graham Rahal. Also, playing in the pro-am will be recently retired Ohio State football coach Urban Meyer. All five will meet with the Nationwide Children's Hospital Patient Champions prior to their round.
If you're wondering what these four particular players have in common, it's an award that Nationwide sponsors – the Walter Payton NFL Man of the Year Award. The award, named for the late Chicago Bears running back Walter Payton, honors a player's contributions to their community. Manning and Taylor are former winners of the award, and Rudolph was a finalist last year.
"It's sure to be a great day. Golf fans can come to the Pro-Am and watch their favorite PGA TOUR pros, see NFL legends hit the links, but most importantly help Nationwide honor our Patient Champions and every patient at Nationwide Children's Hospital for showing extraordinary bravery as they battle their illnesses," said Jim McCoy, Nationwide's associate vice president of Sports Marketing and Sponsorships. "Our hope is that cross promotion of our Memorial and NFL partnerships will bring even more attention to the life changing work being done at the hospital."
The Nationwide Invitational Pro-Am will be held Wednesday, May 29, with tee times running from 7:30 – 9 :30 a.m. Tickets for the event can be purchased here.