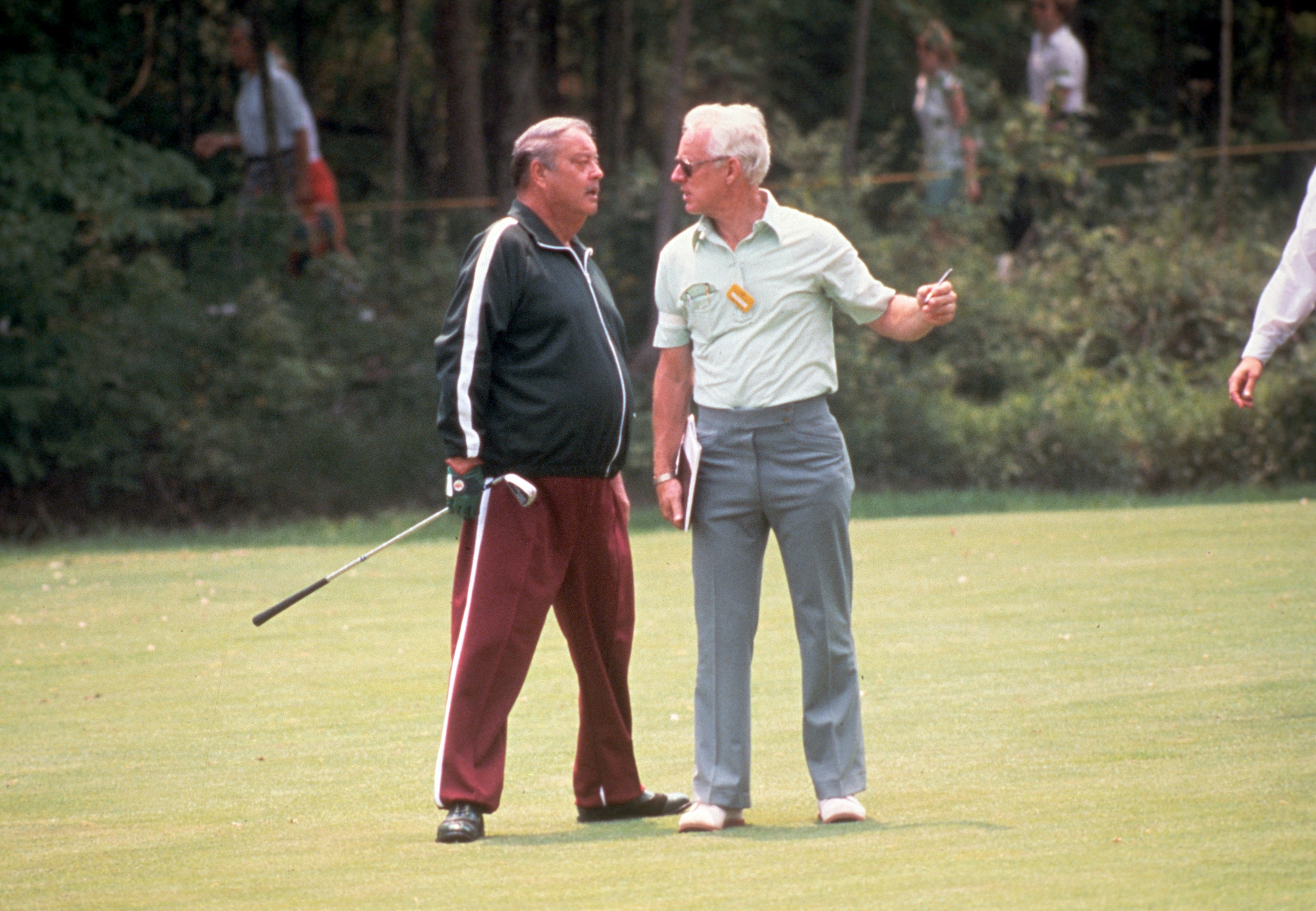 Kaye Kessler, A Well Lived Life
Sent on Thursday, January 20, 2022
---
Jack Nicklaus, as he so often does, said it best about Kaye Kessler, who died December 9 in Littleton, Colo., at the age of 97. "We often talk about someone who was there 'Day One' in our career and life," Nicklaus said via social media. "Well, Kaye Kessler truly was. Kaye … was the first sports writer to cover me when I picked up the game at age 10.
"He went on to cover me throughout my career, becoming a trusted writer and a trusted friend to Barbara, me and our family. Kaye loved his craft, but I believe he loved the people in the game and around him even more.
"Whether it was covering one of his 56 Masters or sitting in his reserved seat at the Memorial media center, Kaye's was always a welcomed face. He informed and entertained us with his writing and his storytelling. We will always cherish the memory of Kaye Kessler."
Gary Van Sickle, the longtime golf journalist for Sports Illustrated and Golf World, once wrote that Kessler was "one of his era's most important golf writers." That is not hyperbole.
Born Dec. 20, 1923, in Toledo, Kaye W. (Warren) Kessler found his way into journalism early in life, beginning while he was still in high school when he started working for the Columbus Citizen. He served in World War II as a staff sergeant in Army intelligence in London and then rejoined the Citizen as a sports columnist from 1946 until the demise of the newspaper and the succeeding Citizen Journal in 1985. Along the way he earned a degree in journalism from The Ohio State University, which was apropos, given how much he enjoyed covering Ohio State athletics, particularly football and basketball.
In 1950, he added golf to his repertoire, and for good reason – the discovery of a young talent named Jack Nicklaus, who was a quick study under new Scioto Country Club pro Jack Grout. Kessler was on hand for 17 of Jack's 18 major championship victories and he attended 55 straight Masters starting in 1963 – which happened to be the year the Golden Bear won the first of his record six green jackets.
With his newspaper career forcibly ended, Kessler moved to Colorado, and he served for many years as media relations director for the International Tournament, the PGA TOUR event at the Nicklaus-designed Castle Pines Golf Club.
The respect Kessler garnered throughout his career manifested in many honors. He was president of the Golf Writers' Association of America from 1971-73 and also served on its board, and he and served on the boards of a wide variety of other sporting organizations, including the Journalism Committee of the Memorial Tournament presented by Workday.
Honors included Ohio Sportswriter of the Year in 1984, the PGA of America Lifetime Achievement Award in Journalism in 2001 and the Memorial Golf Journalism Award in 2002. He was inducted into the Ohio Golf Hall of Fame in 2001 along with fellow golf writers George Sweda, Bucky Albers and Columbus newspaper contemporary Paul Hornung and inducted into the Colorado Golf Hall of Fame in 2007.