2017
Tony Lema, Ken Venturi & Harvie Ward
---
Tony Lema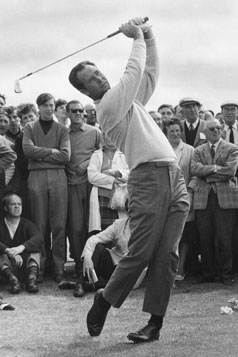 Tony Lema joined the PGA TOUR in 1957, and after a slow start he became one of the game's most popular players and a consistent winner. A native of Oakland, Calif., Lema won 22 professional titles, including 12 times on the PGA TOUR in a four-year span beginning in 1962. He was a fun-loving figure who earned the nickname "Champagne Tony" in 1962 after promising to buy champagne for the press if he won the Orange County Open Invitational. He went on to win by beating Bob Rosburg in a playoff. From 1963 to 1966, Lema didn't miss a cut in 16 major championships, and he finished in the top-10 eight times, including a runner-up finish to Jack Nicklaus by one stroke at the 1963 Masters. At the 1964 Open Championship, Lema brilliantly navigated the Old Course at St. Andrews to beat Nicklaus by five strokes and win his only major title. Also a fierce competitor in match play, Lema helped the United States win two Ryder Cups and finished with an impressive record of eight wins, one loss and two ties. In 1966, at the age of 32, Lema died in an airplane crash in Illinois after leaving the 1966 PGA Championship at Firestone Country Club in Akron, Ohio. His wife Betty also died in the accident.
Ken Venturi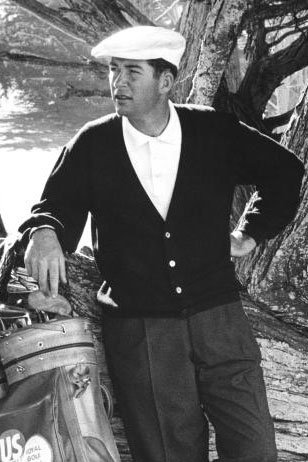 Ken Venturi enjoyed two successful career paths in golf, and was perhaps better known for his second as a longtime television golf analyst. Born in San Francisco, Venturi was one of the game's top amateurs who in 1956 nearly became the first amateur to win the Masters, falling one stroke shy to Jack Burke, Jr. He turned professional later that year and was a regular winner on the PGA TOUR starting in 1957 until his career was derailed by carpal tunnel syndrome in both wrists. He retired in 1967, but not before winning 14 titles, including a brave and memorable victory in the 1964 U.S. Open at Congressional Country Club in Bethesda, Md. Venturi battled through a dangerous level of dehydration amid temperatures that exceeded 100 degrees to beat Tommy Jacobs by four shots. He won twice more that year to earn PGA Player of the Year honors, and he also was named Sports Illustrated Sportsman of the Year. He competed in the 1965 Ryder Cup and was U.S. Presidents Cup captain in 2000, winning in each. Following his playing career, Venturi served 35 years as lead golf analyst for CBS Sports, the longest such stint in sports broadcasting history. He died in 2013 at age 82, just 12 days after being inducted into the World Golf Hall of Fame.
Harvie Ward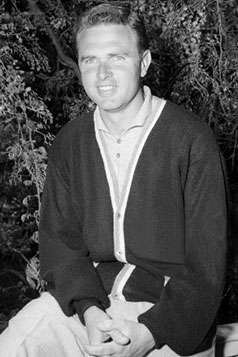 A native of Tarboro, N.C., Edward Harvie Ward was best known for his dominance as an amateur golfer and won both the U.S. Amateur and British Amateur before becoming a top teacher. He first came on the scene in 1949 by winning the NCAA Division I individual title while attending the University of North Carolina, where he earned a degree in economics. Three years later, Ward captured the British Amateur, and he finished runner-up in 1953 in his title defense. Known for a razor-sharp short game, Ward would add the 1954 Canadian Amateur to his resume and then U.S. Amateur titles in 1955 and '56. He is one of two men to win British, U.S. and Canadian Amateur trophies. Ward went a perfect 6-0 in three Walker Cup appearances, in 1953, '55 and '59, the latter as a teammate of a young Jack Nicklaus. He competed in 18 majors – 10 Masters and eight U.S. Opens – and finished fourth in the 1957 Masters after beginning the final round just one stroke behind Sam Snead. In 1974, Ward turned professional and became a world-renowned golf instructor. His most famous pupil was three-time major winner Payne Stewart. Ward died of liver cancer in 2004 at age 78.