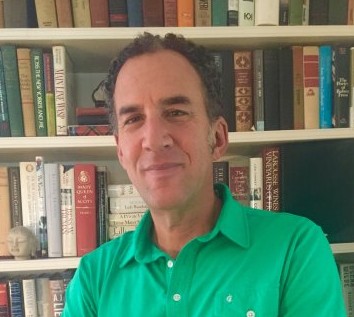 2022
Michael Bamberger
---
Patchogue, N.Y. (April 15, 1960)
Michael Bamberger's love for golf and affinity for the written word as a youngster sowed the seeds for a career that is among the most distinct and accomplished in golf journalism. "I knew I wanted to be a newspaper reporter and I loved golf," he said. "I didn't know those two things would come together, but they did."
Bamberger, whose father was an engineer and mother was an English teacher, pursued his two passions beginning in high school on Long Island and, later, with notable accomplishment after graduating from the University of Pennsylvania in 1982. His newspaper career began at the Vineyard Gazette on Martha's Vineyard, Mass., before joining the Philadelphia Inquirer in 1986. His multi-platform publishing credits moved to magazines, at Sports Illustrated and GOLF Magazine, and the internet at Golf.com and, currently, The Fire Pit Collective. Bamberger also is the author of five non-fiction books on the sport, including his debut, The Green Road Home: Adventures and Misadventures as a Caddie on the PGA Tour.
A true student of golf, Bamberger has steeped himself in the game he has written about for more than 30 years, traveling abroad to study great courses and serving as a caddie not only on the PGA TOUR for his first book, but also for a season on the European Tour. Additionally, Bamberger is the inventor of a utility club, called the E-Club, designed primarily for the short game and for which he holds a U.S. Patent.
In 2016, the American Society of Golf Course Architects presented Bamberger with the Donald Ross Award in recognition of "a significant contribution to the game of golf and the profession of golf course architecture."
Bamberger and his wife Christine live in Philadelphia. They have two children, Ian and Alina.