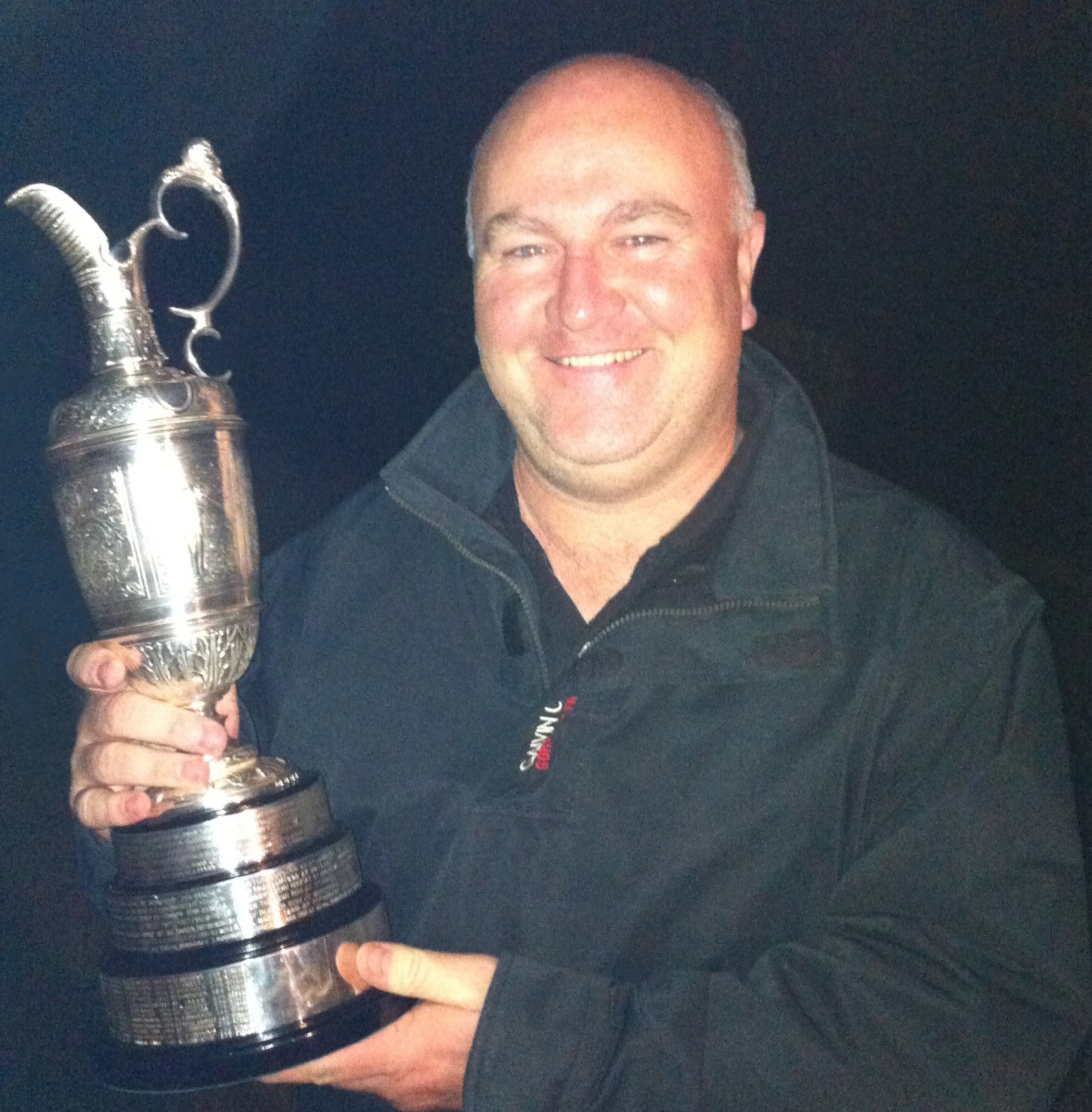 2023
John Huggan
---
Haddington, East Lothian, Scotland (July 27, 1960)

Before he embarked on a career in golf journalism, Scotland native John Huggan established himself as a capable golfer, one who was good enough to win the Scottish Boys' championship and Universities Championship and represent Scotland and Great Britain & Ireland teams in various international matches. Among his teammates was future World Golf Hall of Fame member Colin Montgomerie.

But Huggan, who grew up playing a par-65 municipal course, Winterfield, in Dunbar, never felt his calling in the game was in the competitive arena. Instead, after pursuing a business degree and working in a bank, his love of the game pulled him in the direction of writing about it. He began writing dozens of letters to companies with a connection to golf.

His career path changed for good when he received an invitation to interview with Golf World UK magazine. Despite no journalism experience—though he was a straight-A student in English—Huggan was hired as instruction editor. A year later he moved to Golf Digest in Connecticut as part of an employee swap between sister publications, the beginning of an eight-year run at the monthly publication serving in the same capacity.

He returned to Scotland in 1996 to be the golf writer at the Glasgow Herald. But he remained in the fold at Golf Digest as its European correspondent and for its now-defunct sister publication, Golf World. He continues at present as a contributor for golfdigest.com. Huggan remains prolific to this day with various freelance projects, including contributions to Golf Australia magazine.

"I've been lucky," Huggan said. "The deal with Golf Digest has always been there. Even by itself, it would have been enough to stay in the business and make a living. Any [freelancing] over and above that has been a bonus, I feel like. So I've been very fortunate."

Huggan is the father of two children, Craig and Julie, and has one grandson. He and his wife Louise live near Forfar, Scotland.