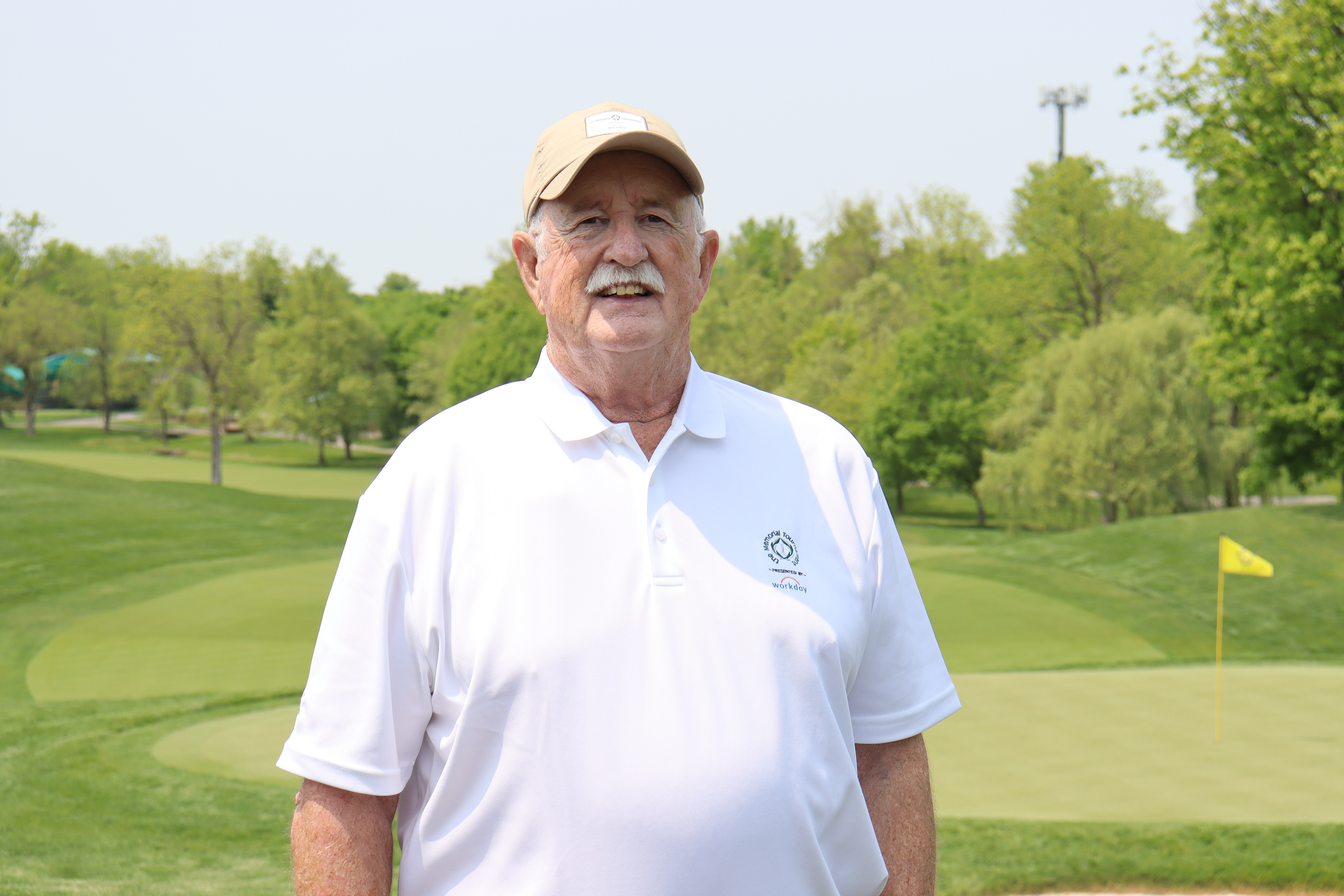 2023
Ike Wampler
---
Ike has been a volunteer at the Memorial Tournament for over 25 years. Ike has spent all 25 years with the Gallery Management Team. He has always spent the entire tournament week (Monday – Sunday) volunteering. Many of these days Ike would be onsite for 16 to 18 hours per day. Ike's day would not be finished until all of the PGA Tour players were off the course and then he would make sure that all of his team (200+ marshals) would get picked up and taken off the course. Almost every night Ike would be one of the individuals that would physically go out and make sure his team (marshals) were safely off the course.
Ike started his 25 years as a marshal (Gallery Ambassador) then moved to being Captain of Special 18 which is a select group of Gallery Ambassadors that manage the flow of traffic, safety of players and safety of fans in and around the 18th green – a very visible and extremely busy part of the golf course. The way Ike handled himself and his team on Special 18 and the way they represented the Gallery Management Team and the Memorial Tournament with the players, fans, tournament staff and PGA Tour Team was admirable. Soon after, Ike joined the Gallery Management Committee. He has a full understanding of the role of the Gallery Ambassadors because he has physically done it all. Ike has brought a different view and style to the Committee.
The Memorial Tournament is blessed with many great volunteers and Ike is as deserving as any. It is not just his great attitude, or full week he spends at the tournament (night & day), or his love of the game of golf, or the way he first class way he represents the Memorial Tournament or the fact that he is a joy to work with but it is all of these characteristics together that make him the person he is and the outstanding volunteer that he is.